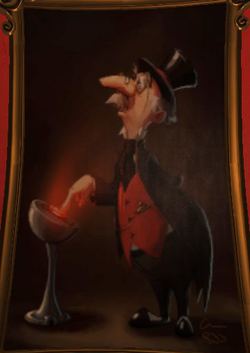 Desmond was the butler at Quadwrangle Manor. His unofficial title was "Chief Button Coordinator." His duties have since been taken over by the Repetitive Periodic Articulating Gruidae.
Ad blocker interference detected!
Wikia is a free-to-use site that makes money from advertising. We have a modified experience for viewers using ad blockers

Wikia is not accessible if you've made further modifications. Remove the custom ad blocker rule(s) and the page will load as expected.